As an ambassador for the new Hard Rock Cafe in Piccadilly Circus, Matt was part of the press launch, a guest at the Songs Of War evening with Jack Savoretti and will be working with Hard Rock Cafe on a number of projects throughout the 2019. #HRCPiccadillyCircusRocks
Matt has worked on a number of projects with Jack Daniel's including 'Jack Rocks' with The Vaccines in Manchester and a variety of social campaigns linking the brand with music.
Chet Rock Clothing sponsored an episode of the Mainly Music podcast and social campaign on Matt's Instagram.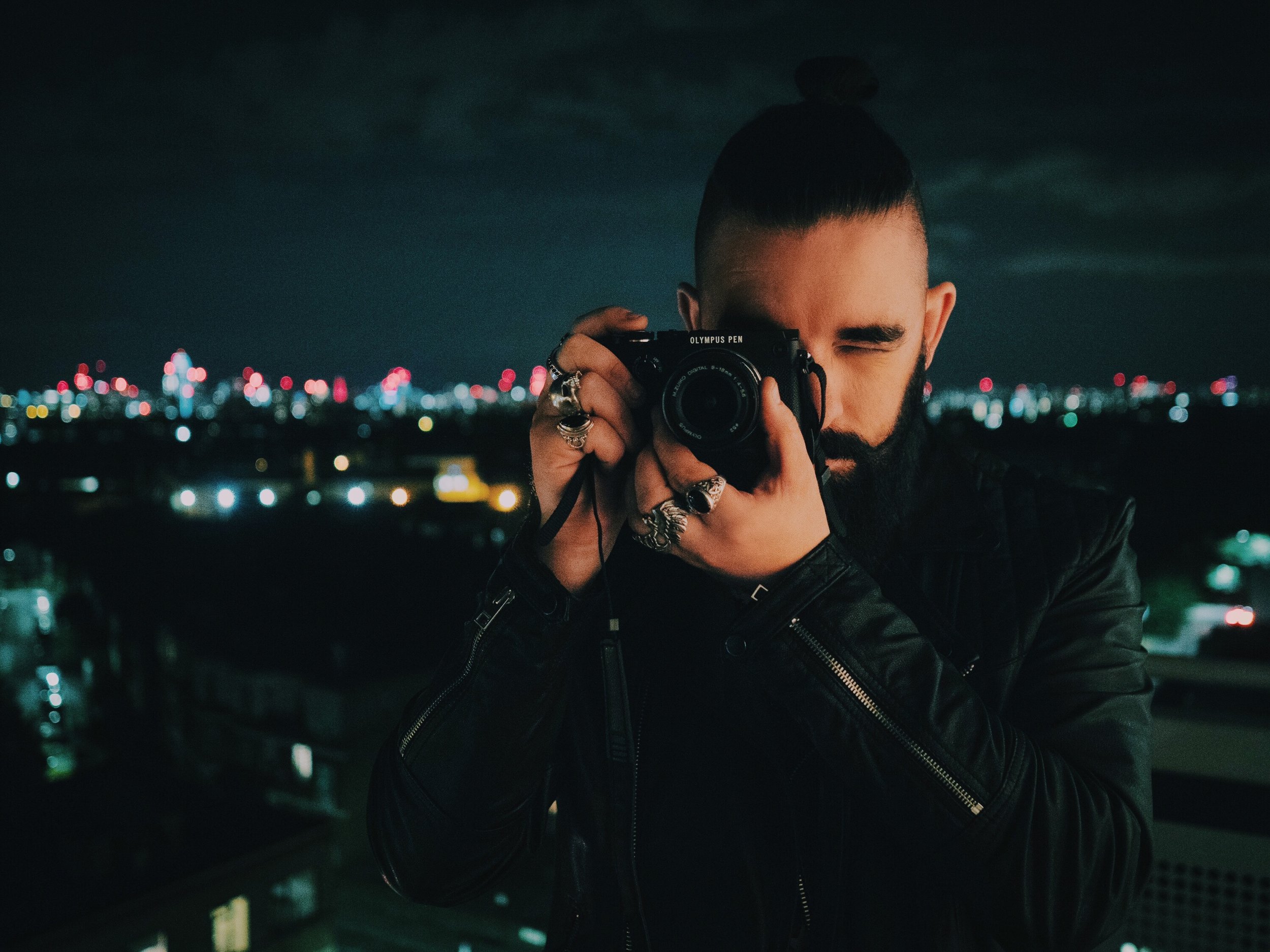 Matt is a brand ambassador for Olympus cameras. As a well travelled photographer, Matt likes to keep it light and stylish and so chooses to shoot with the Olympus PEN-F.
Matt took the Samsung Galaxy S9 to All Points East in Victoria Park and British Summer Time Festival in Hyde Park to take pictures and create #WithGalaxy content for Instagram posts and Stories. There was access to the Samsung viewing platform and the VIP Gardens. Coverage was across Matt's social channels and there was a festivals special of the Mainly Music podcast.
Matt has worked on a number of projects with Hawkins & Brimble including social campaigns, competitions, red carpet events and the brand's Spotify playlists. Matt also represented Hawkins & Brimble throughout the sponsorship of the Bohemian Rhapsody movie and was there with Queen for the Christmas lights switch on in Carnaby Street followed by the premiere a week later.
Matt was given the nickname 'Captain Karaoke' for the #LikeACaptain campaign with Captain Morgan. Matt posted content to Instagram and swipe up on Stories where people could purchase their own personalised bottle of Captain Morgan's rum.